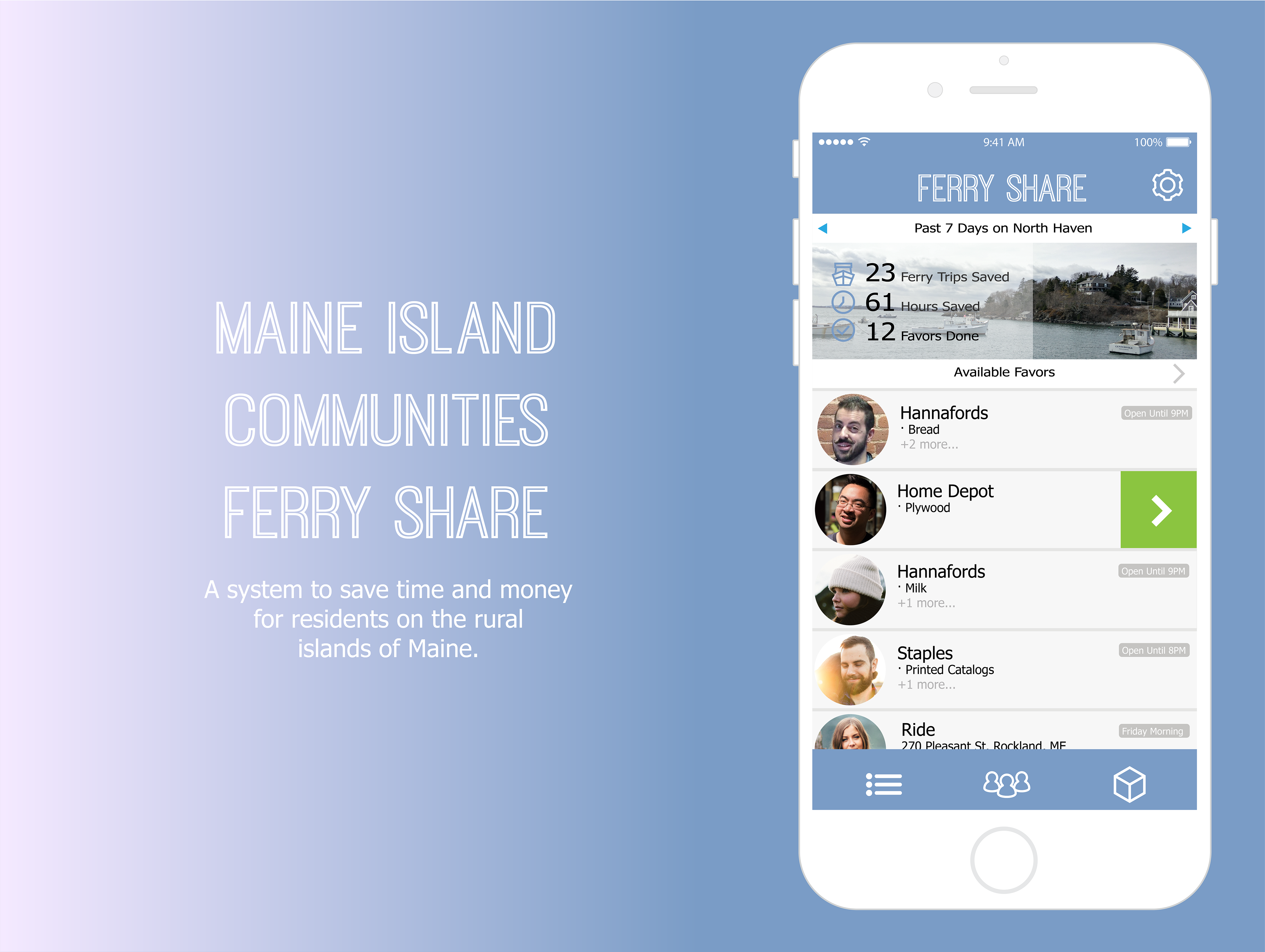 Background
In the spring of 2016 I worked with a rural community on the island of North Haven in Maine. It is one of 15 islands off the coast of Maine which have permanent communities. North haven is home to about 300 year-round residents. The residents all rely on a single ferry that runs three times a day and take about an hour and fifteen minutes to make a one-way trip. Through interviews with residents and a visit to the island I created a system for residents to more efficiently get goods from the mainland to the island.

In order to get a better understanding of life on an island I reached out to the Island Institute in Maine. They are a not for profit group that focuses on helping sustain island communities. I spoke with Julia and Scott, both
are Island Institute employees, to get they lay of the land. Their expert knowledge prepared me
for conversations with island residents.
Shopping Times Diagram
Through my conversations with Lindsay, summer resident on an island neighboring North Haven, and Claire, a full time resident of North Haven, I identified a significant point of friction. Ferry travel time slows down any errand that requires travel to the mainland. While grocery shopping is not the only task requiring the ferry, I chose to use it is as an example for its universality.

Island Visit
Before diving into ideation I wanted to gather more insights about life on North Haven. I took a couple of days to go up to Maine and spend time on the island. I spoke with lobstermen, a school teacher, the post master, as well as other people to understand how they live. I visited the only store on the island and spoke with the owner. While the store often has a reasonable selection for being so remote the prices are high and the stock can be unpredictable. Everyone I spoke with preferred to shop on the mainland unless they need a small item fast.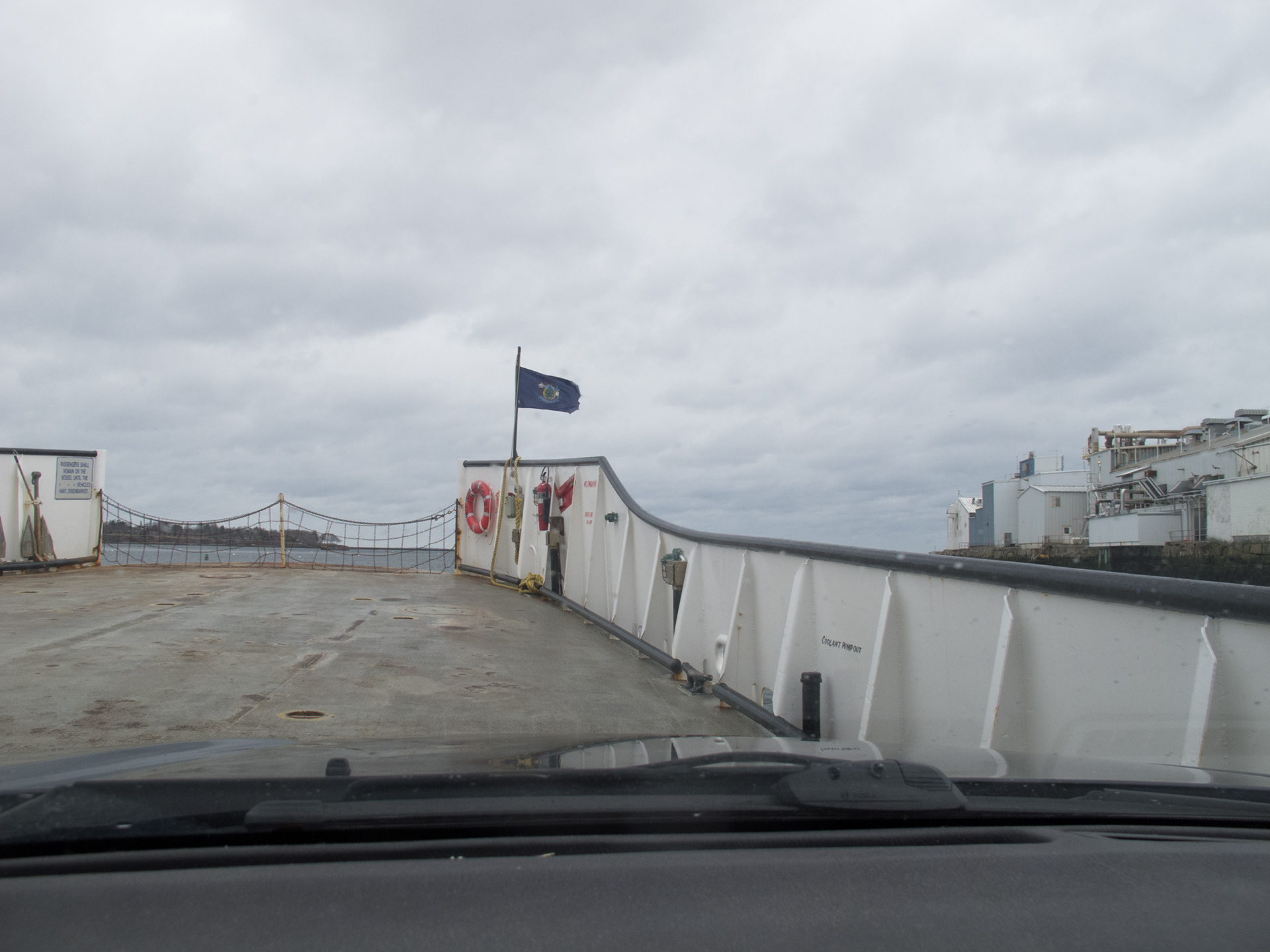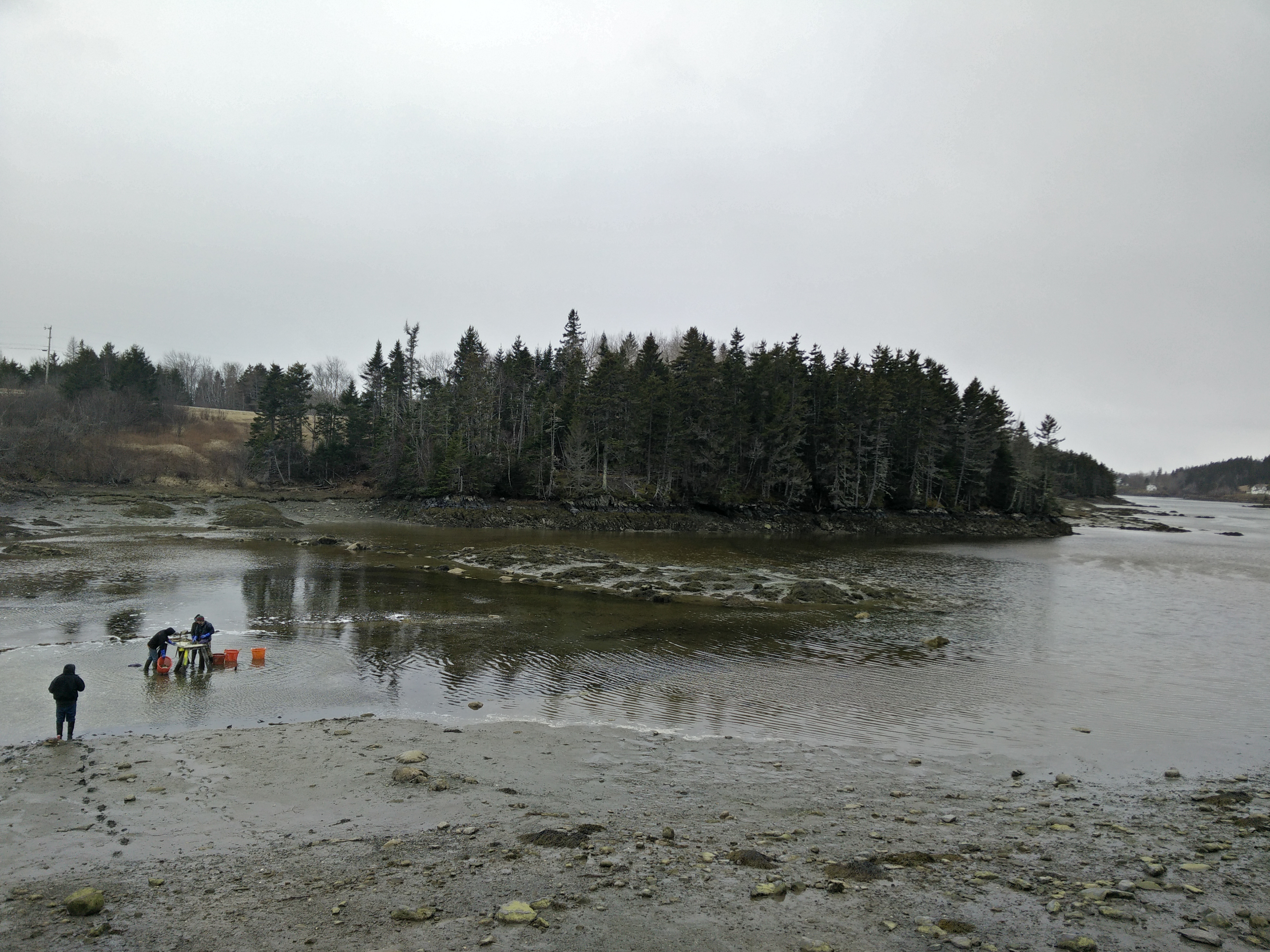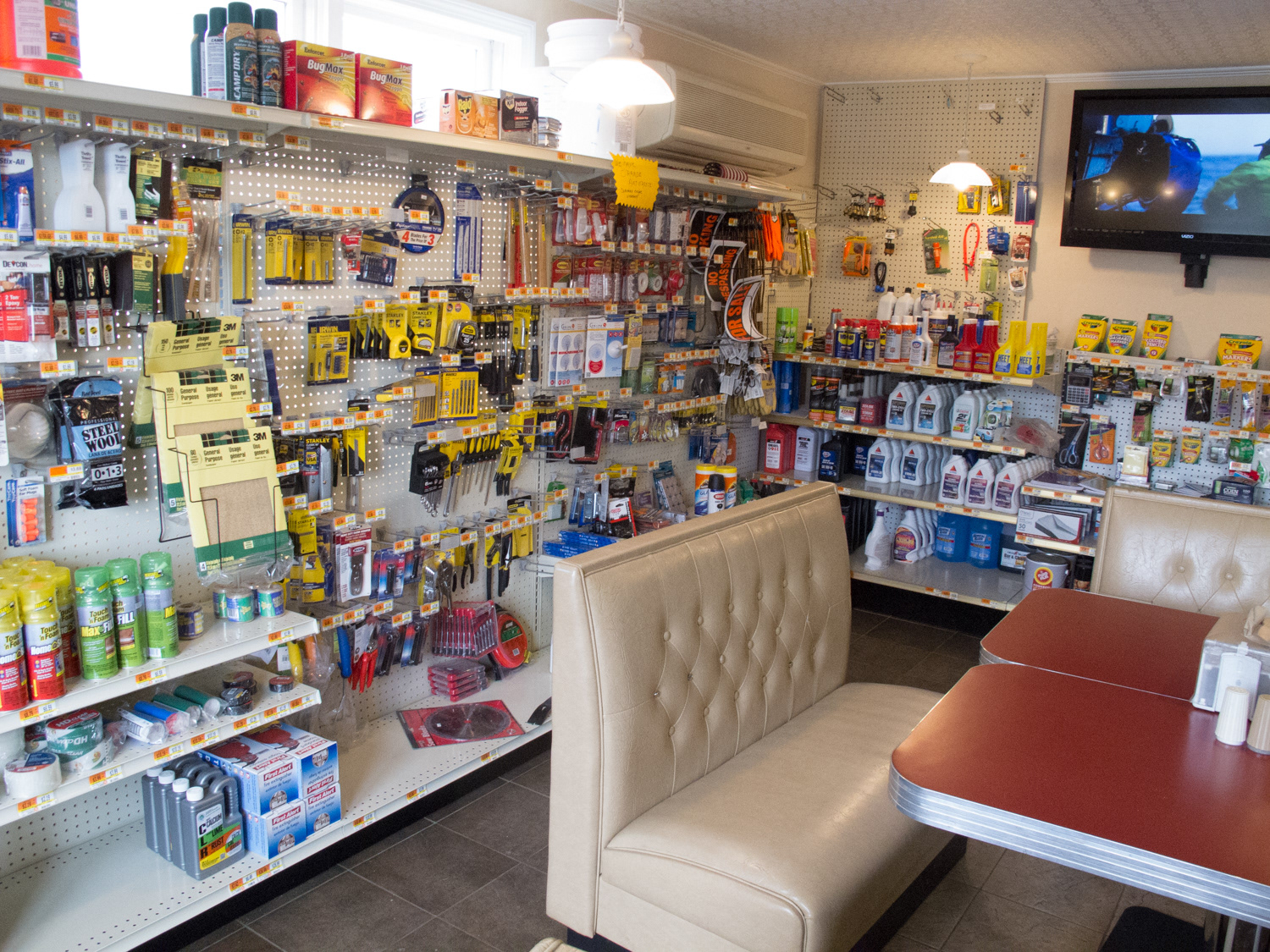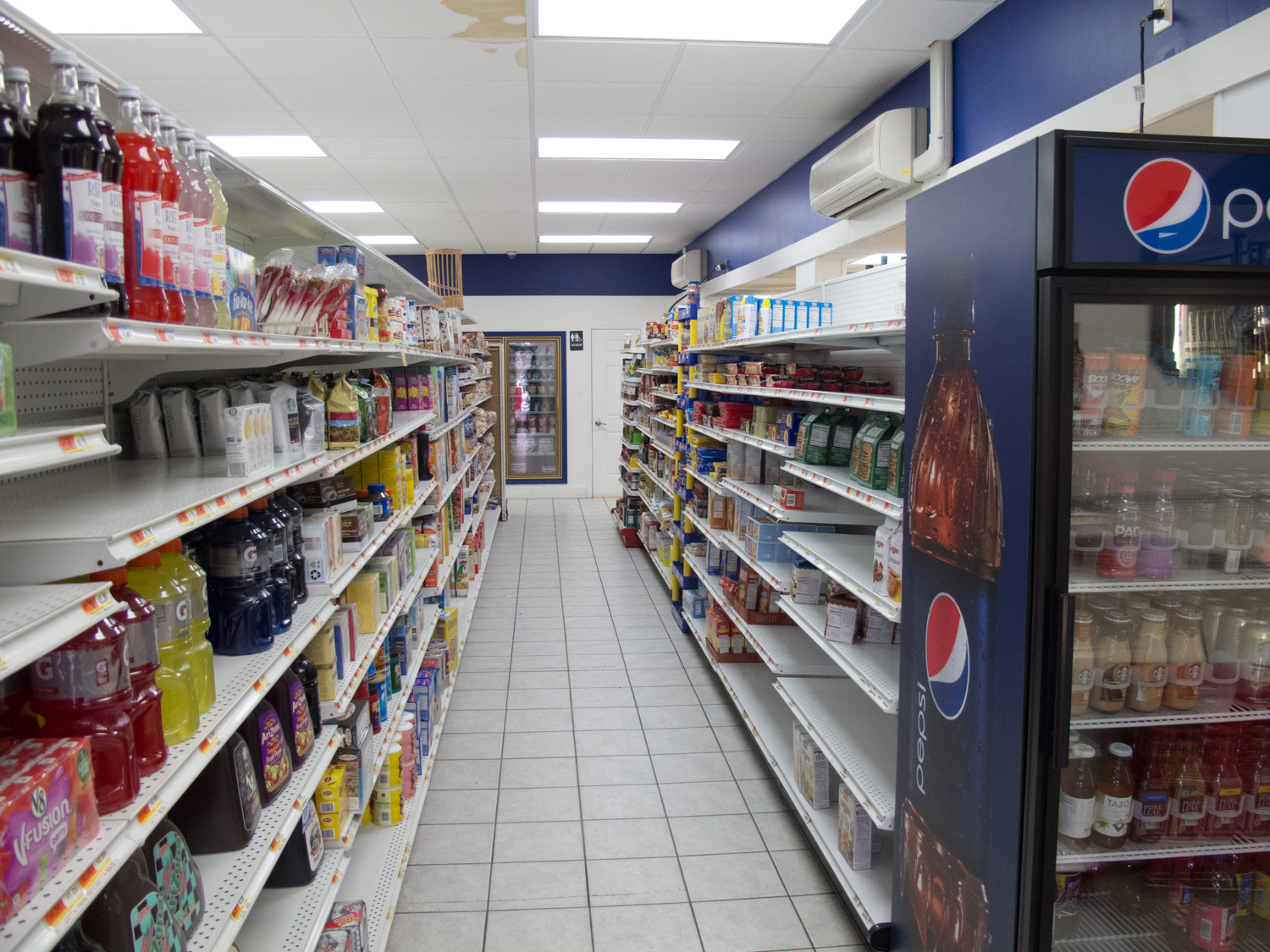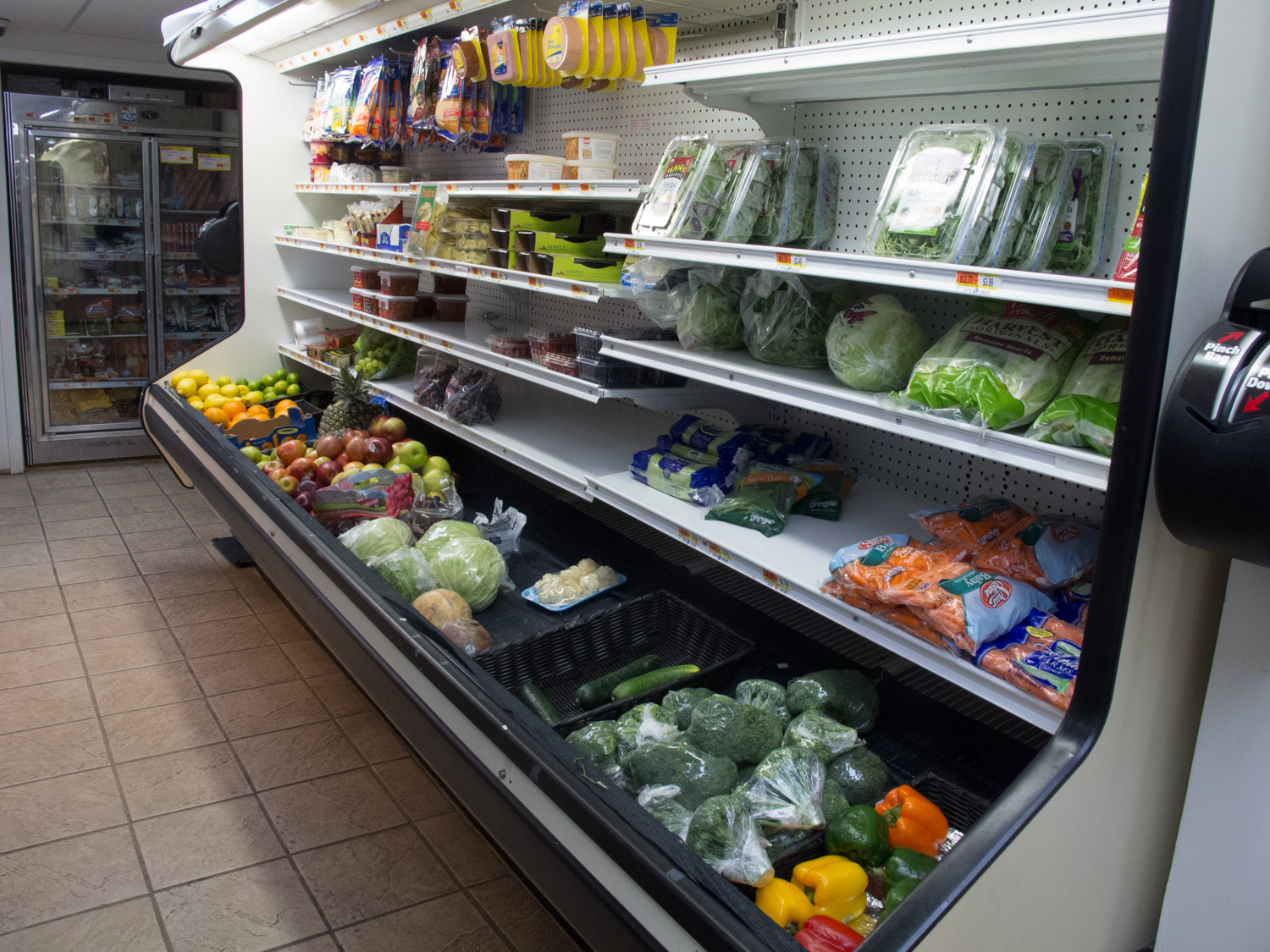 Insights
The interviews and island visit led to a few driving design principles. With these I moved forward with ideation of outcomes for this challenge.
Islanders look for ways to connect
Island living requires meticulous planning
Minor events can cause major setbacks or delays
Services are limited and islander rely on the mainland
Islanders are resourceful
Island living fosters a tight knit community
Ideation
Based on the insights I gathered I created a set of personas and a set of scenarios. With a group of peers I ran a brainstorm to generate a set of solutions.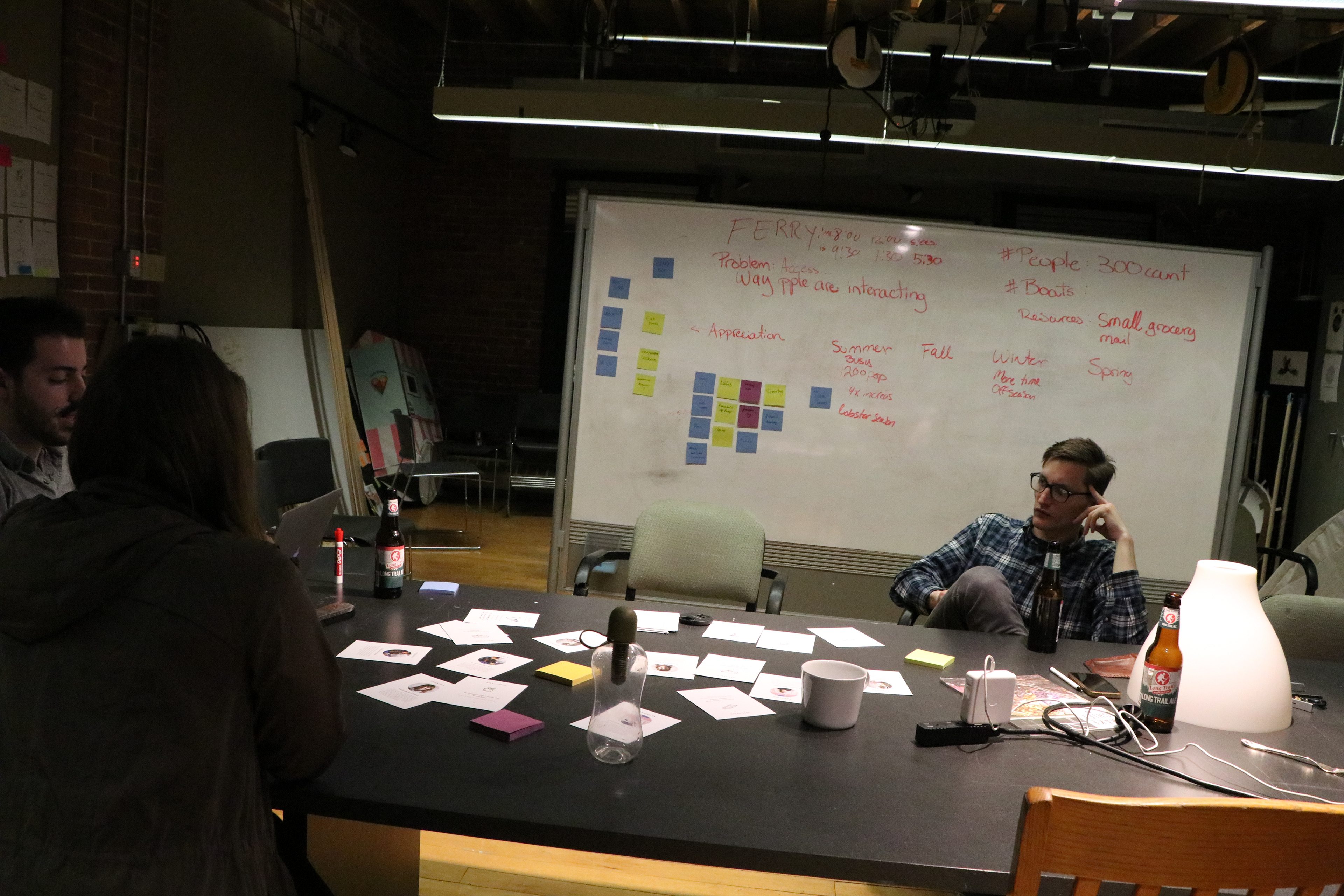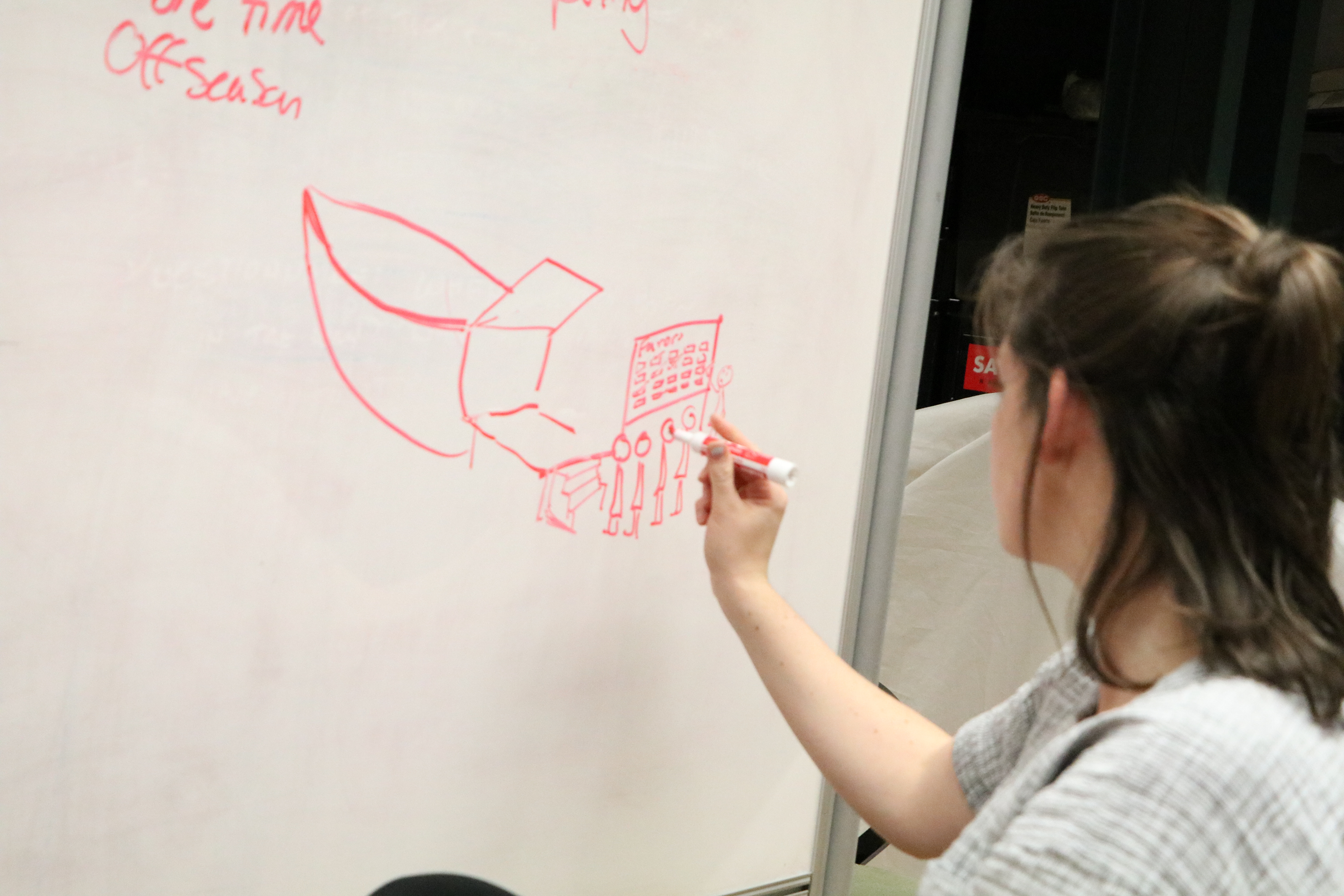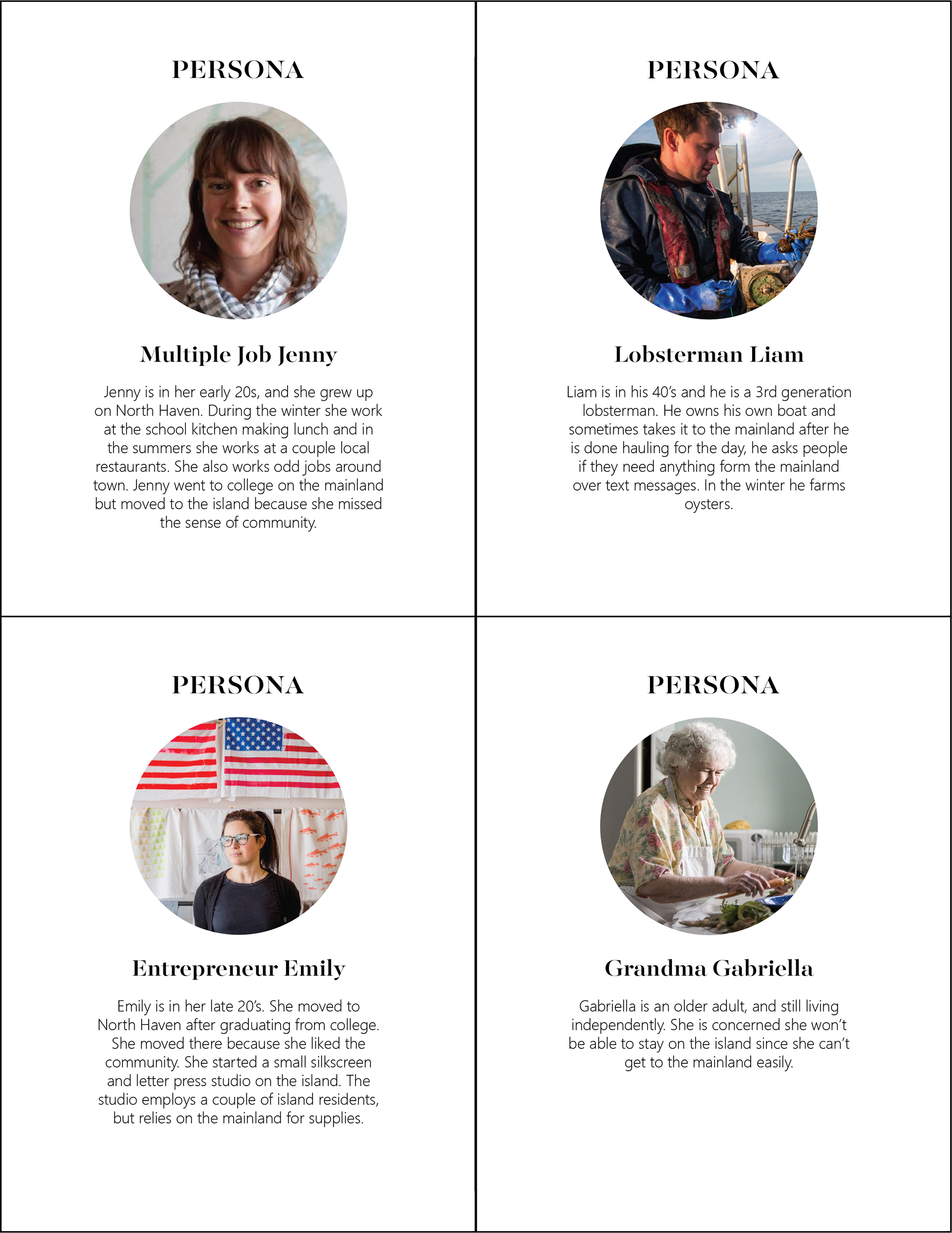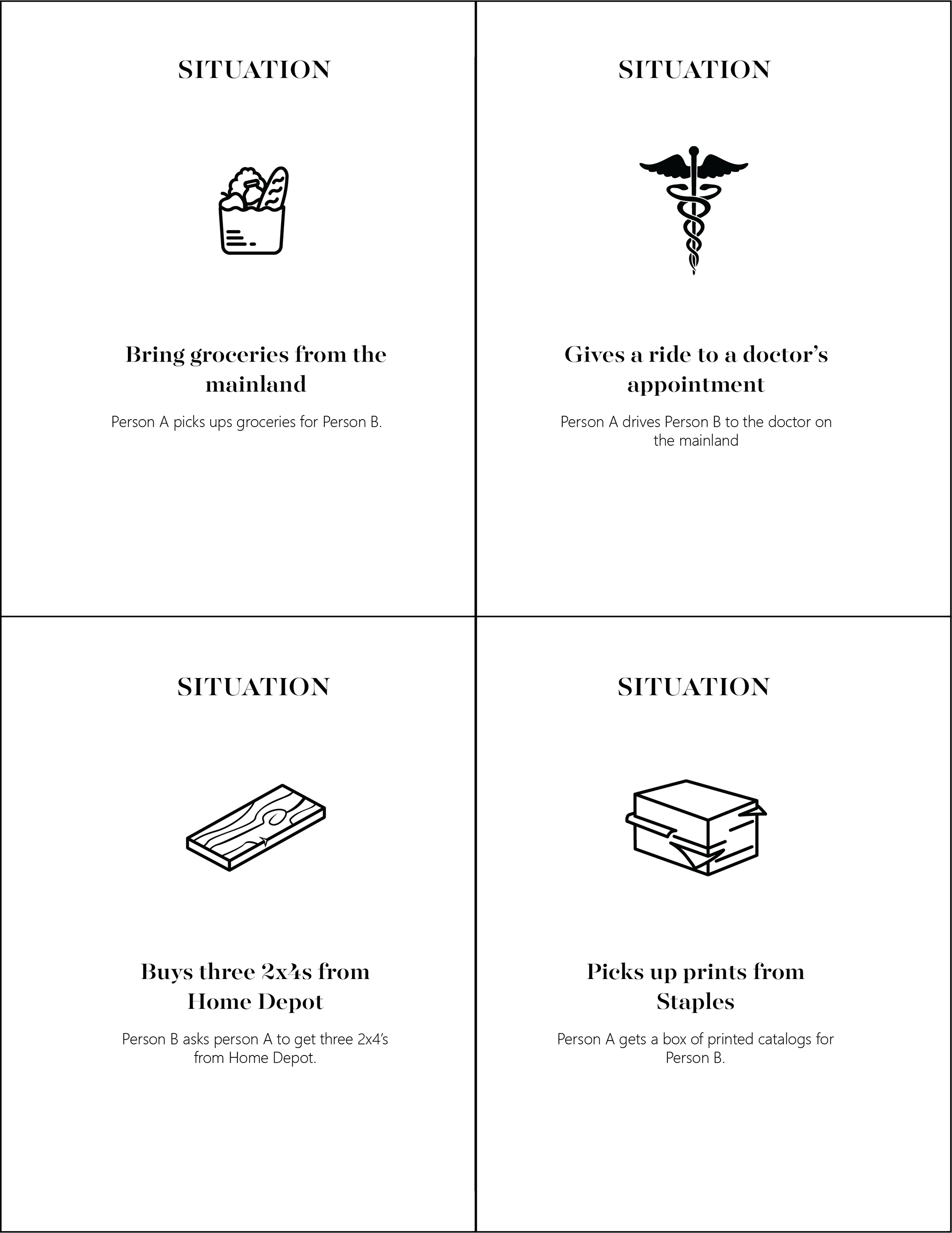 Final Outcome
The final outcome of this project is a mobile based system that takes advantage of how islanders already do favors for one another. Many stores on the mainland allow for online or phone shopping and will hold items for pick up. The app allows an islander to put a call out to the community to see if someone else going to the mainland can get their order. The system leverages behaviors that are already occurring on the island. An important
consideration when creating this system was fostering a sense of a community rather than a currency
of favors. Therefor the app show statistics for the whole island but does not save individual favors. When the concept was shared with island residents all found it very appealing and said they would likely used a
 system like this if it existed.